Semarang | Talking about volunteerism, there is an organization that facilitates it. It is Gerakan Kerelawanan Internasional (GREAT) or International Voluntary movement. It is a Non-government Organization (NGO) which builds facilitates international voluntary activities in Indonesia. GREAT was established in Semarang, Central Java on August 23, 2015.
"In line with the name containing the word "international", GREAT facilitates foreign volunteers who want to give contributions in form of social assistances to kinds and youngsters throughout Indonesia. Besides, GREAT also collaborates with local, national, as well as international agencies/organizations in implementing their programs. Interestingly, the voluntary activities are not only conducted in Indonesia but also in international sphere," Dian, the leader of GREAT said during her and her team's visit to Universitas Muhammadiyah Semarang on July 24, 2018). "Thus, should you want to join as volunteers, it is not impossible for you to share with others overseas with GREAT," she added.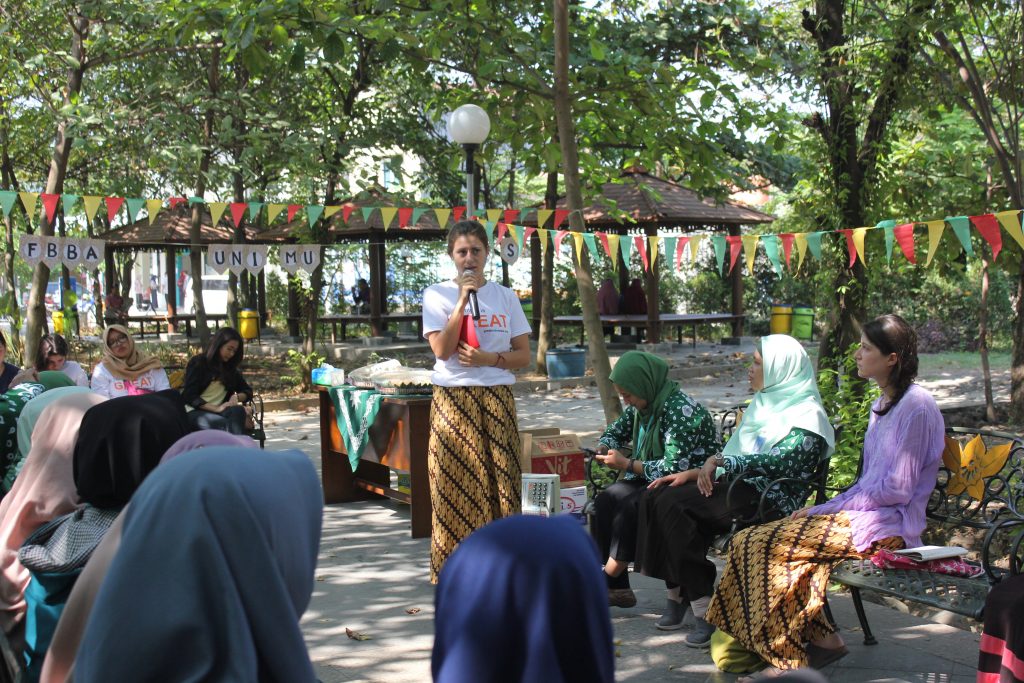 GREAT sendiri beranggotakan para relawan yang percaya bahwa melalui gerakan ini mereka bisa membantu anak-anak dan pemuda Indonesia tanpa pengecualian dan diskriminasi. Bantuan yang diberikan berupa akses pendidikan, pengalaman, ilmu terapan, dan lain-lain. Dalam kegiatan visiting tersebut, hadirkan empat relawan internasional yaitu Catarina Sousa (Portugal), Shiori Goto (Jepang), Alice Bisio (Italia) dan Martina Mozzati (Italia). Hadir mewakili Unimus, Yesika Maya Ocktarani, S.S., M.Hum. selaku Dekan Fakultas Bahasa dan Budaya Asing (FBBA) beserta jajaran dosen dan mahasiswa. Adapun hal yang dibahas terkait masalah keberagaman budaya dan agama islam.