Semarang │Unimus (14/09/2018) Rector of Unimus talked in front of the lecturers and staffs to give the best motivation on Friday (13/09/2018) in RSGM Hall. This agenda was organised to enhance the performance of academic society in Unimus. In his presentation, Rector said that the development of Unimus so far can not be separated with lecturers and staffs great working performance. Prof. Masrukhi also stated that this development is the manifestation of khoiru ummah that engages the role of ummatan wasathan and syuhada' allamas.
Prof. Dr. Masrukhi gives motivation and direction to lecturers and staffs of Unimus
Rector said that 2018 is such a year to realise excellent performance. "All the things related to good governance, networking, students, academic atmosphere, good Human Resources, curriculum and facilities need to be synergised to make Unimus greater. We also need to be focus, professional, and proportional". He said. "Year between 2018-2019 such accelleration in various line will be encouraged and realised by strengthen the synergy of the existing resources. Besides, Unimus is going to broaden its networking based on commitment that in line with Al Islam & Kemuhammadiyahan to realise international university. Unimus will be able to realise qualified and characterised education by actively role of all Unimus academic society based on togetherness, community service, and great willingness" said Prof. Masrukhi. He also said that Unimus academic society must be proud of being the member of Unimus society. "We have to be grateful of being the part of Unimus, and hopefully it can be implemented by performing good work, hard work and smart work." He ended.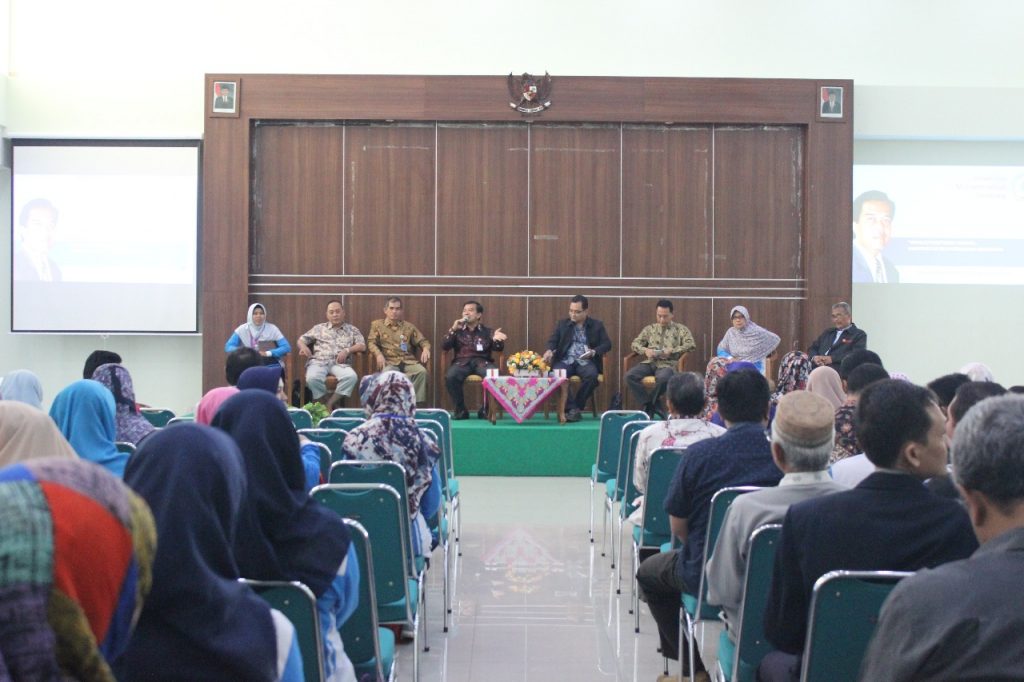 In that occasion, the director of IRO also presented about providing house program to Unimus employee. By providing Unimus Residence, it is expected that this program will give solution to those who has not own a house. Most of the Unimus staff welcomed this announcement enthusiastically.
Reported by the Technical Unit of Public Relations and Protocol