Semarang | Team led by Johara Aulia Zaeni (Chemistry Education of 2014 class) and two members such as Aisyiyah Dinnur Utami (Chemistry Education of 2016 class) and Luqmanul Hakim (Mathematics Education of 2014 class) has successfully brought fame to the beloved alma mater of Universitas Muhammadiyah Semarang through their outstanding innovation work of funding Student Creativity Program (PKM) by Ministry of Research Technology and Higher Education. Johara and team passed the selection of joining prestigious National Student Science Week (Pekan Ilmiah Mahasiswa Nasional/PIMNAS) entitled "Pop-Up Chemistry for Kids Menumbuhkan Critical Thinking & Pro Lingkungan". Johari further explained that this innovative product is aimed to be attractive learning media to Elementary students in improving their critical thinking and have good awareness of the environment.
By performing great presentation, team under Johara's direction, was successfully able to expose in brief and detail about the product. "We do not even imagine to pass the selection of Pimnas. We feel terribly happy that we can't describe. After several times join the PKM, finally we can pass and get the bonus to join PIMNAS. We promise to do our best in this event by preparing and revising our product, because we are know that our competitors is varied from all of universities in Indonesia," added Johara.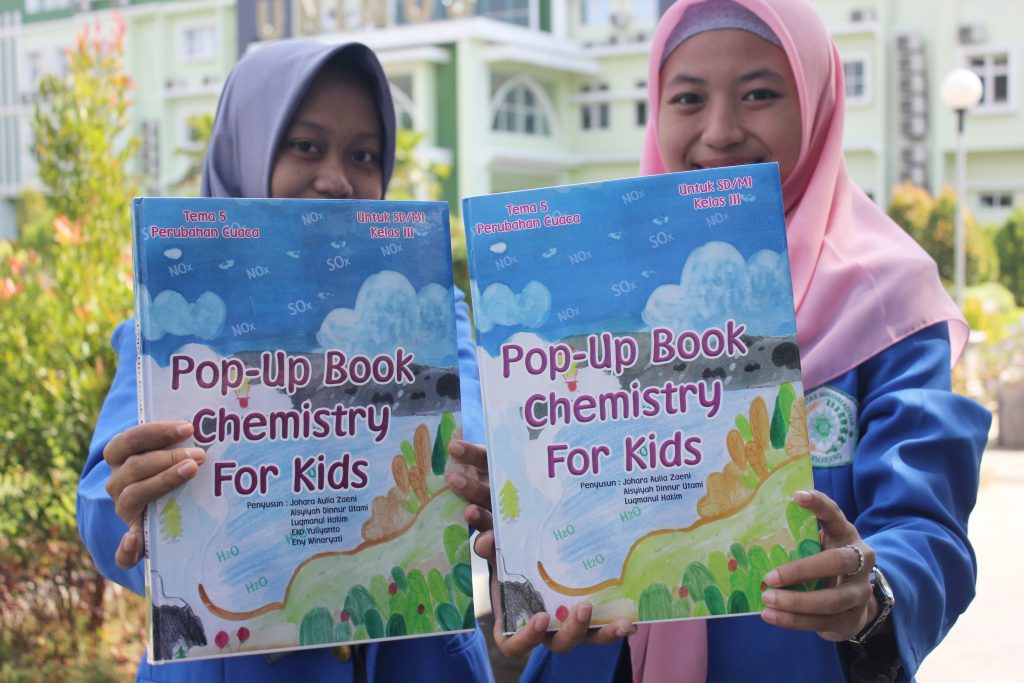 "We are very grateful for our student's achievement because not every student has the opportunity to get this chance. Their journey was not easy; first they had to pass several steps such as funding selection of DIKTI, progress report presentation, progress report and final report submission with rigid deadline. It is not instant process, it is the result of patience and determinant that teaches us about team work, time management to get the most wanted outcomes," elaborated Fitria Fatichatul Hidayah, the Head of Chemistry Education Study Program. Fitria added that lecturer also plays important roles in the success of their students in preparing PIMNAS such as advisors as well as facilitator. Team has to make sure that things such as mental, output of research, continuity, product commercialization, poster, and performance.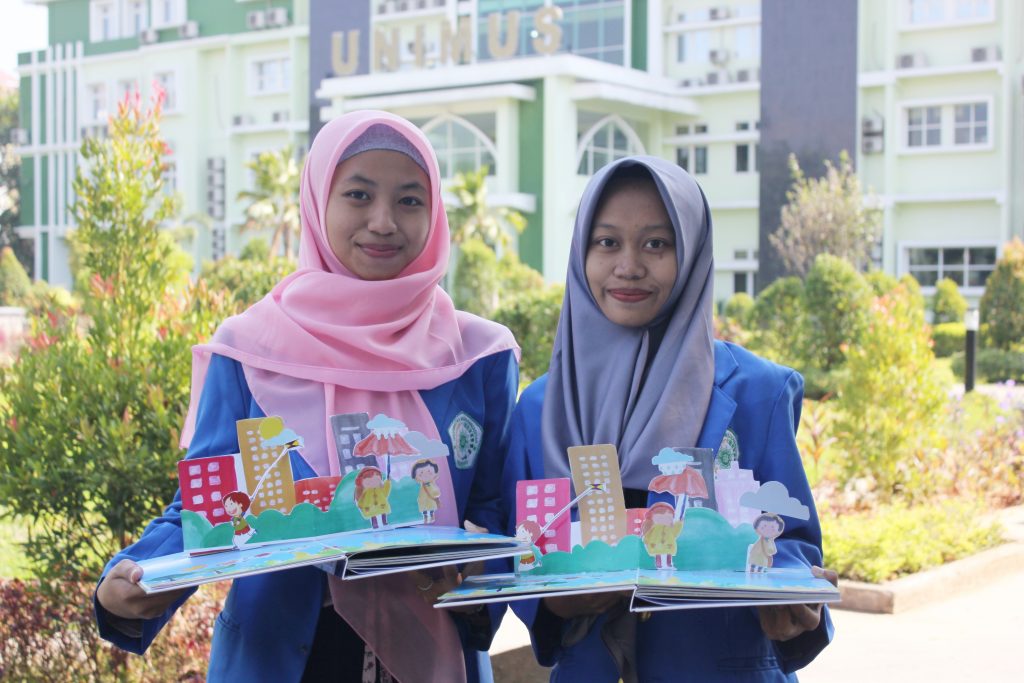 Johara (15/08/2018) explained that his team chose pop up book because this technique is attractive and fun for Elementary students.